The Supreme Court on Saturday issued a historic verdict in relation to the decades-old land dispute. Leaders of all parties have welcomed the verdict on Ayodhya after the Supreme Court decision. Has appealed for the maintenance of peace and order in the country.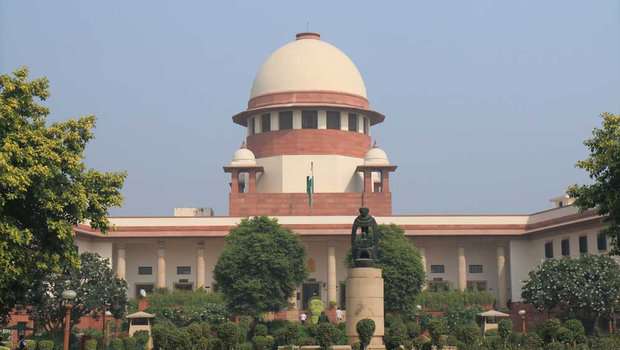 '' The verdict on Ayodhya is historic. The ruling has stifled the country's social harmony. Everyone should accept this judgment equally. All should maintain peace and harmony in this important decision, "Defense Minister Rajnath Singh said.
"The Supreme Court order has proved to be a milestone. It has strengthened the unity and integrity of India. All communities and religions must agree to the High Court decision. Everyone should be committed to a single India-great India, "Home Minister Amit Shah said in a series of tweets.
Senior Congress leader Ranip Singh Surjewala said that the Congress party favors the construction of a palace.
Delhi Chief Minister Arvind Kejriwal said, "We welcome the Supreme Court decision on Ayodhya. This is the end of decades of controversy with this ruling. I want to maintain peace and harmony. "
"Everyone should welcome the Supreme Court ruling. It benefits social harmony. There should be no controversy over this issue again. This is my appeal to the people, "Bihar Chief Minister Nitish Kumar said.
"Karnataka Chief Minister BS Yeddyurappa has appealed to the people of the state to welcome the Supreme Court's verdict on the sensitive Ayodhya land dispute," he said.